Monday Nov 07, 16
Welcome to the New and Improved site!
by: that rock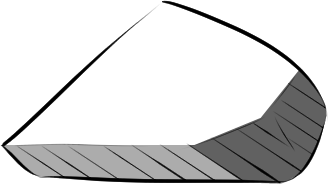 To commemorate the conclusion of Collision 2016 and the introduction of Racia's new story Cabin Fever we are happy to announce the launch of an improved website. We were using the Hugo static site generator before, but we've moved to using the tried and tested Jekyll generator instead. It'll make updating the site a lot easier for myself and for The Bear Costume, so you can really be sure we'll update on a timely manner (yay!).
The new stuff is:
Better landing page / aesthetic overall
Bigger pages cause the art deserves it
News (blog) for non-page updates like this one! You'll soon start seeing The Bear Costume blabbering about his POV on stuff.
MOAR ADS (cause money). We're really happy with Project Wonderful, so thanks to Ryan North!
New email newsletter. That way you'll know when a new page is up and also we get more pageviews. I'm so fucking glad I won't need to keep bugging my friends/family to check out the latest. I was annoying myself…
Awesome archives with a glimpse of the scope of this whole project.
Some other little thing here and there.
The Bear Costume and I are really proud of this update. We're also really excited for what's next up in Cabin Fever (WHAT'S THAT? AN UPDATE? TODAY?) and Nature Calls, after that. Like… seriously, it's good shit.