Monday Nov 28, 16
New Story! Nature Calls!
by: a bear costume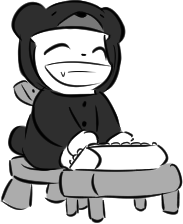 Holy shoot! No brakes on this train! "Nature Calls" is starting!
Really proud of this one. Lots of nature scenes! That was the point!
"Nature Calls" is Phase One's second Antau story, and the last Phase One story before we cap everything off with "Desperate Times!" So stick with us!