Wednesday Jan 25, 17
Senseless Town Page 02 Update!
by: a bear costume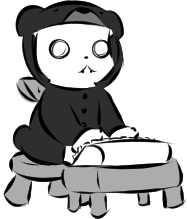 I Live in a Senseless Town's second page is out!
One of my favorite pages ever. Although I suspect that months from now I'll look back on this as one of many, many pages I love equally!
Enjoy!