Monday Feb 27, 17
His Story Page 01 Update!
by: a bear costume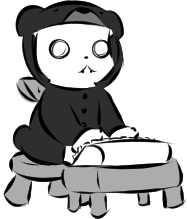 "His Story Repeats Itself," the next Antau story, has started publishing!
This story will run for the next 5 weeks, just like the last one did. After this page, things pick up hard and fast, ha. So enjoy the calm before the storm!
And as always, thanks so much for your support! It means the world to us!