Thursday Jan 05, 17
Desperate Times Page 2 Update!
by: a bear costume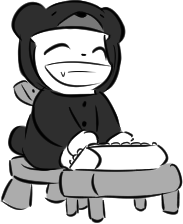 I was so proud of the idea for the Title splash this time around; it was so economical, so efficient, sneakin' in that extra panel at the end of it all. But there are even cooler things to come as our story progresses!
Monday Jan 02, 17
Technical Difficulties!
by: a bear costume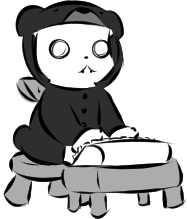 As a little note for your convenience: there are some technical difficulties around the site today! Our webmaster Rock is slightly out of commission. So there are troubles with the new "Desperate Times" Archives, and as you may have noticed, we're struggling to get the old Christmas image visible. These things will be fixed in the upcoming changes! And hey look, our first news post!
The times, how they change!
Did you know some douchebag once said writers should take out exclamation points, because it's the same as laughing at your own jokes?
Probably was right on that. 
Monday Jan 02, 17
Desperate Times Update!
by: a bear costume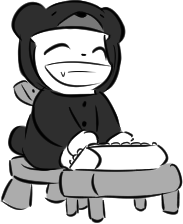 Monday's update (the first of our next story, 'Desperate Times') is out!
We're back from a short holiday and ready to plow through the end of Phase one, Protasis! Won't be saying as much in any of these spaces from here on out - have way too much work to do in the back over here! You'll be seeing big changes soon enough, don't worry!
Hrm. Maybe should consider doing separate long-form blog posts. Will get back to you on that, too!
Enjoy! This one's a beauty! And so are you!
Sunday Dec 25, 16
Happy Holidays from RACIANTAU!
by: a bear costume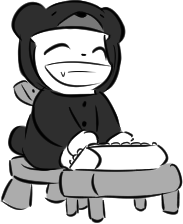 A little something to whet the appetite and spread some cheer. Happy Holidays!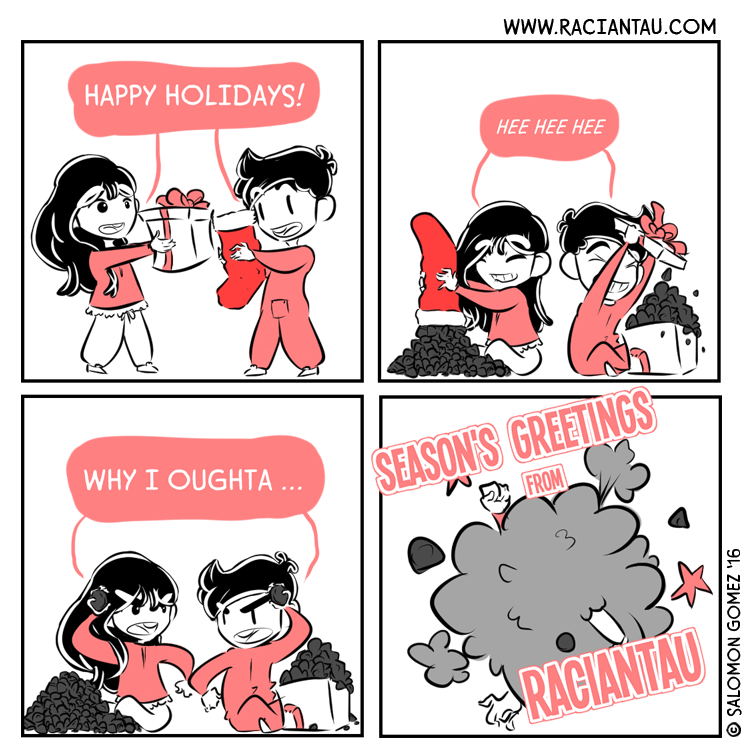 Monday Dec 19, 16
Nature Calls Page 07 Update!
by: a bear costume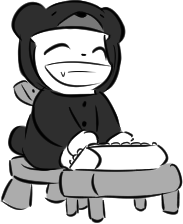 And that's it, all we've got! Enjoy whatever holidays you feel like enjoying, whatever time off you have upcoming. We'll be back on Monday, January 2nd, 2017, to wrap up Phase One with "Desperate Times"!
See you then!